Feng Yajun chairman invited to ISSA cocktail party
2016.10.19
October 22 19:00 local time, cleaning and hygiene association should American international John h. Barrett invited, honesty person cleaning service co., LTD., chairman of Beijing Feng Yajun took part in the cocktail parties and dinner party hosted by the ISSA.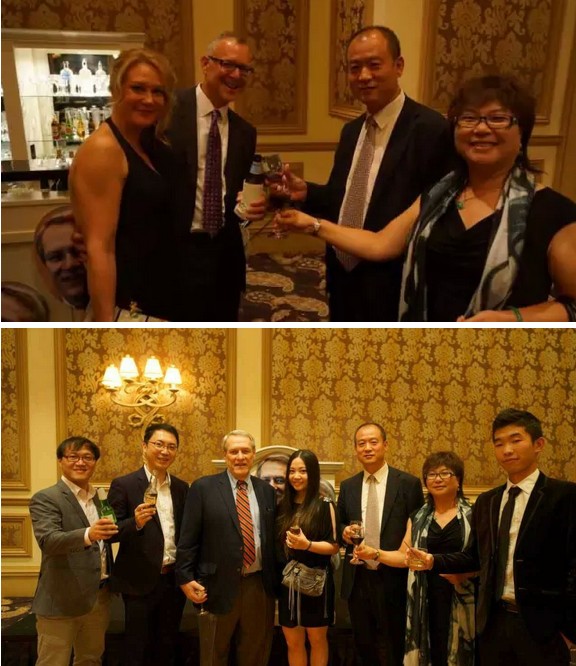 Feng Yajun President, vice President and President ISSA Zhang Yaju John Garfinkal friendly chat again; With incumbent President John h. Barrett, Asian market at present, the development of the Chinese market, and the present status of Chinese cleaning industry more in-depth exchanges, established the work plan of the cooperation and the implementation of the target, establishes the work content and the implementation steps, and John h. Barrett, a visit to Beijing next month cleaning industry association and other aspects to discuss the details. Feng President says: Beijing cleaning industry association will work with professional market, excellent work, meet John h. Barrett's visit.
In conversation with ISSA standards committee director Dan Wagner, probes into the cleaning services international standards to be born in China, such problems as how to promote the quality of Chinese cleaning industry construction. Dan Wagner said that in terms of standardization construction, cleaning industry association would give Beijing's biggest support and help.
Bio, feng President with Amsterdam in the Netherlands, RAI exhibition center, general manager of international exhibition held in-depth communication.