Beijing the first session of the eighth routine council cleaning industry association
2016.02.19
Beijing cleaning industry association in 2016 in Beijing on the afternoon of February 18, the good faith company meeting room, held the first session of the eighth the standing council.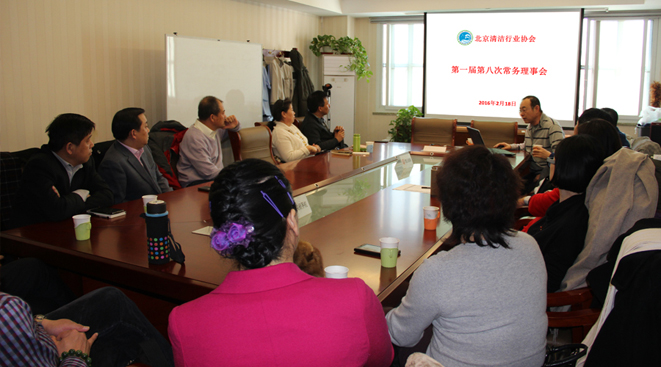 At the 2015 association work are summarized.
Association in 2016 work structure and activity design, undertake social work function, etc are discussed.
Among them, the level of qualification evaluation work for the New Year, clean manager training work, work safety, the trade union construction work, etc., carried on the thorough discussion and arrangement.
Association secretariat will according to the conference spirit, in the next time, regarding the specific work arrangement and notification.